Online Marketing
Your Website, Our Obsession!
Qualified Marketing pro creates the "WHY"customers & clients should use you on a site that SELLS not tells!
ZERO hassle, lead generating websites that can rank high in Google & won't cost an arm & a leg!
Creating The "WHY" Clients Should Use You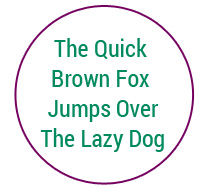 Research & Write Your Text
We're Business Developers Helping Businesses Grow,
And Keeping Their Competitors At Bay!
Many web design companies these days can build good websites. However, very few can take a modest brief and work independently with minimal input from their client to create the text, images, structure, user experience, website design and make it ready to be found easily in the search engines!
That's because we're business development and internet marketing professionals first and web designers a close second!
For your benefit, Cytes are OBSESSED about:
Pulling in more enquiries to help you GROW YOUR BUSINESS!
Having a NO NONSENSE, NO FLUFF, NO BULL get on and sort it mentality
Personally writing all text from a basic brief  = no need for expensive copywriters!
Building modern, mobile friendly websites that engage their target customers
Optimising websites to increase the number of people that visit them
If you want a ZERO hassle, clear and intuitive, lead generating, search ready website that won't cost thousands of pounds, try us.

Fully Qualified Marketer & "Hands On" Business Development Professional
As a specialist marketing agency and consultancy with over 30 years experience, Communisage possess full professional marketing qualifications to back up that experience and full professional indemnity insurance for added peace of mind.
Web Design Preston, Leyland & Chorley Clients Deserve
Web design is just one weapon in our "business getting armoury", but it's one of the most important because your website is the hub of everything you do to win more business.
Please try Cytes for your next online marketing project and you will enjoy:
Freedom to get on and run your business and leave the prep work to us
Fabulous value for money
A great website and internet marketing that will help you win more business!
Marketing Expertise

100%

100%

Web Design

95%

95%

SEO

95%

95%

Copywriting

85%

85%
I can't keep up with Mike. You ask him to do it and he does it immediately.
He has worked wonders in getting our company up the Google listings and we can identify many enquiries which we are getting due to his SEO work.
I would recommend him to anyone. Thanks Mike
The text & image prep, web design and where required, Google ranking improvement services for these sites, were carried out entirely by Cytes.
Mike has been very helpful and has been a pleasure to work with when setting up the website for our new business.
He was patient and was focused on creating exactly what we were looking for whilst giving his own professional opinion and advice.
I will be working with Mike going forward on all our design needs and would recommend him unreservedly.
Mike impressed me with his ability to get to the heart of my business values and the benefits we offer our clients then prioritise and shape a lot of information into a concise, compelling selling proposition.
From this platform, he subsequently evolved a detailed website design brief and over 20 pages of corporate, sales, operations process and technical content without the need for further input from our business!
When I was vicar at St John's in Leyland, Communisage have helped us to update an old, tired-looking web site to something far more bright and dynamic with links to our social media pages.
Our web site used to be simply an unchanging store of information which people could access. Now it enables us to enter into two-way communication, it is kept up-to-date with eye-catching banners and has helped us to make people more aware of all our activities and events than we ever did before.
We had helpful, positive meetings where Mike was able to explain his plans with enthusiasm and clarity, and he has remained a key support for us ever since.
I am now at The Risen Lord Parish in Preston and we used Mike to build our new website.
I have zero knowledge of the web and I wanted someone I can trust to help my business grow without the worry of being overcharged.
Mike went that one step further then I anticipated by researching my competitors and looking into the industry I work in to get a better understanding of it. Something I didn't think would happen.
He made everything really simple to understand and broke the work needed down into sections which made life easier. I would certainly recommend Mike to anyone looking for a website and to do it to a high standard.
Our business was at a low point, so I asked Mike for help and he pulled us out of hole!
Friendly, professional service, with great results.
We went from wondering if we should go on to buying a new machine to keep up with the new orders.
PS – Carol has 4 machines now 😉
M4 Lifting has been using Mike for several years and we cannot rate Communisage enough.
Mike is a great guy, always positive attitude to our requirements for the emails and website changes he has done.
If you want competitive prices with a service that in my opinion is second to none, Communisage will meet all your website needs and more.
His advice with our website optimisation was very honest, he asked what we wanted and where we were targeting and told us how exactly with keeping the cost low we could achieve this and I will hold my hands up we have picked up more enquires via email and phone calls to the office since the optimisation he carried out.
I am very pleased with the work Mike has done for us.  He has always been willing and helpful, and the work has been of good quality.
In particular, new leads are arriving on a regular basis with the number of hits doubling since Mike updated our website search engine optimisation, advised on website changes for our AuditForm product and re-configured our OnSiteForm website.
Having only known Mike for the past three months, it feels like I have known him for years.
The service we required was delivered with total professionalism knowledge and understanding of what was required. Also at certain times with humour.
We have already benefited from his service and would strongly recommend his company to others.
I intend to use Mike again for a personal scheme involving a family member.
Thanks again.
Stuart Heaton on behalf of Alan Davison
We have seen an increase in overseas enquiries.
We would not hesitate in recommending Communisage to any company large or small.
From first contacting Mike, he explained everything that he required and what he would be able to do for the club.
To date, although new membership only opens in June we have had many new enquiries which all have stated was because of how the web site presented the club.
As a club, we are now extremely confident that there will be a increase in membership which in the main is down to how it is now being presented.
This is down to Mike and his company.
Many thanks from Withnell Anglers.
Mike did a fantastic web page design for me.
I was looking for just a one page site and contact form and something to get customers to contact me.
Since the site has been live we are now getting plenty of enquiries.