Diffusing The Innovation
Helping to grow lifting equipment hire in the USA, Holland & Germany
Renting industrial equipment can offer financial and operational benefits by reducing the burden of ownership, providing the widest variety of equipment for optimum project versatility, and allowing businesses to take advantage of the professional expertise rental companies possess.
In 1970, Lifting Gear Hire pioneered the rental concept for lifting equipment in the UK. After two decades, it had not only developed a new market, but had also established itself as the industry's market-leading provider, with plans to introduce the concept into new markets in the USA, Holland and Germany.
In each country, LGH had to address differing attitudes towards equipment rental, overcoming objections and – in many cases – challenging the prevailing ownership culture. LGH assumed an agile business model, identifying prospective early adopters and persuading key decision makers within each segment of the benefits of equipment rental.
Communisage founder, Mike Cowburn, worked with LGH's international operations director and the German country manager at LGH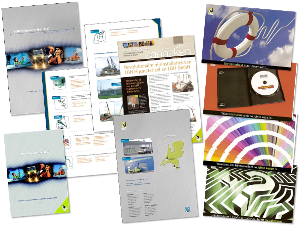 GmbH to prioritise potential markets. As a result, insightful marketing planning and market education programmes, aligned with country business culture, helped underpin demand creation activity via
– PR to educate the market and raise the profile of the LGH brand
– a short-form capability brochure & detailed 108-page catalogue
– product-specific and rental concept literature
– direct mail campaigns
After ten years of successful trading in the USA, the relative maturity, diversity and size of the US proposition meant that competition had grown in more established rental markets, while penetration into new industries to further develop the overall market held the key to sustained growth.
A twelve-month direct mail campaign sold the rental concept and competitive differentiation for LGH. The subsequent implementation of rolling year-on-year national awareness and multi-state customer acquisition programmes in support of distribution and field sales activity consolidated the company's gains. Working closely with Lifting Gear Hire Corporation, Mike and his team developed marketing communications activities utilising :
– trade press and directory advertising
– PR
– direct mail
– print
– display material
The resulting integrated sales & marketing programme in the US yielded $6.6 million revenue growth over 3 years.
Over a 4 year period, the German business grew 194%.