Deploy the right mixture of the right, most cost effective marketing tools!
Peter's Story
A chap called Peter who runs an outsource services business, told me in a during a chat that he had engaged 4 different providers of individual marketing services including search engine optimisation, pay per click advertising, telemarketing and e mail marketing.
During the discussion it became apparent that despite investing thousands of pounds trying to create awareness of his capability and generate sales leads, there wasn't much to show for his investment.
None of these suppliers or so it seemed, endeavoured to understand his business, his prospects,  his customers or his market in order to provide a sound strategic or tactical basis upon which to deliver their services for his benefit.
You invest money wisely and cost effectively. So we won't push just SEO, just advertising or just social media because it's our main line of activity or most profitable thing for our business!
You deserve a service provider who develops a real understanding of your business and market place to inform everything it does.
You deserve to have the right plan and deploy the right strategy, the right mixture of tactics most appropriate for you. So we leverage our extensive client P&L and marketing agency experience to help you turn growth aspirations into reality.
You want to grow – that's why we put you first!
Helping To Guide Your Growth
There are many different types of plans in the marketing world including amongst others business strategy, products, pricing, distribution and the promotional aspects of taking a business to market.
Marketing plans provide a foundation for establishing all the strategies and tactics that you deploy in your business.
Why Planning Is Important!
Having a marketing plan to guide your marketing efforts is important to help you stick to a schedule, gauge the results of your marketing, stay within budget – but most importantly achieve the profitable business growth you seek!
A plan needn't be long winded or include masses of statistics or charts.
However, the best laid plans of mice and men can come a cropper quite quickly unless the practical activities necessary to complete individual tasks are itemised and executed in a logical timely manner.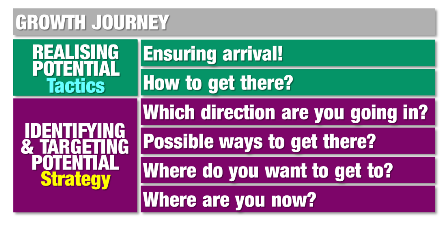 From Identify To KPI – we'll help you grow
Communisage helps its client's assess their marketplace to establish potential for new opportunities ie identify measurable discreet market segments, their relative size, price levels, identify routes to market, competitive landscape (players, share, product capability, pricing), ability to enter segments, segment attractiveness, cost & risk of entry.
Then we can position their businesses to grow profits by successfully conceiving, selling and realising strategic business plans, new product/brand development, sales and marketing communications campaigns.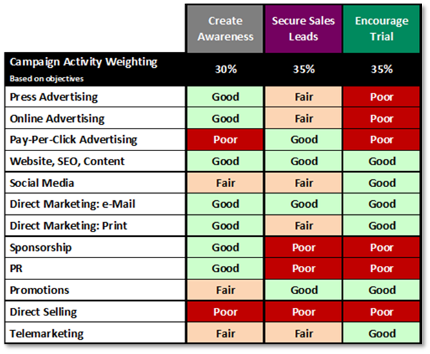 Communisage successfully bridge the "identify" to "KPI" gap from insightful qualitatative and  quantitative analysis to planning and pragmatic execution : identifying, selecting, justifying & implementing.
We can help you establish a sound strategy and create a tactical implementation calendar that outlines when each activity is required at what time and who is responsible for executing it.
Pragmatic forethought is required ensuring the right people are in place to do the work, using considered efficient processes, resources and tools carry out the planned activities. Without this, a  theoretical plan, however well crafted, is worthless!
At Communisage, we can help you get your sales and marketing engine in the optimum shape to drive business growth!
We Power Up Your Sales & Marketing Engine!