Maximising Added Value & Reducing Your Burden!
Doesn't Your Business Deserve A Good Helping Hand?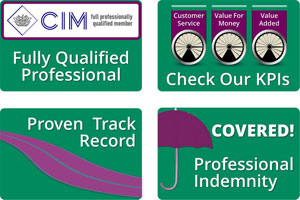 All businesses deserve a consultancy that develops a proper understanding of your company and its market to produce the best support plan and cost effective marketing appropriate for you.
From identifying new business and getting the orders in, we offer you the "hands on" commitment of an employee and the creativity of an ad agency, without the cost of either!
Whether you need some market research, a marketing plan, a winning slide deck, web design and SEO to rank high in Google or social media support, why not see how a qualified marketing professional with a proven track record can help!
I really get a "buzz" from planning and then implementing the correct business development activities that will help you win more business but don't cost your business an arm and leg!
You see we're all about growing your business profitably and spending your money wisely.   If you're looking for a genuine "more for less service provider", please consider Communisage.
Marketing Agency & Marketing Consultant covering Preston, Leyland & the North West.    About Marketing

Industrial Traffic Lights | Lifting Equipment Inspection Software | Audit Management Software | Water Coolers | ISO 9001 Consultants | Health and Safety Training Blackpool