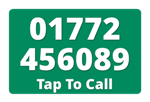 Streetwise Marketing & Business Development
Employee commitment & Agency creativity without the cost of either!
Show Your Best Face
When prospects are spoilt for choice, how can you get them to look your way?
We'll get your prospects to sit up and take notice!
Use The Right Selling Tools

You deserve to have a fine plan & the correct tools to grow sales & profits.
So we never just push the most profitable thing for our business.
Kind Things Clients Say
Throughout my career, I've been blessed to work with a lot of wonderful people.
Here's what a few of them were kind enough to say about me.
Omigosh Less Dosh
You'll get the "hands on" commitment of an employee & agency creativity!
Without the cost of either!
Preston and South Ribble including Leyland has long been a powerhouse at the heart of Lancashire and the North West's economy.
So you deserve a consultancy from Preston that develops a proper understanding of your company and its market to produce the best support plan and cost effective marketing appropriate for you.
From identifying new business and getting the orders in, we offer you the "hands on" commitment of an employee and the creativity of an ad agency, without the cost of either!
Whether you need:
– market research
– a marketing plan
– to develop a new product
– some sales advice
– new branding
– an e mail campaign
– an advertising campaign
– a brochure or
– a winning slide deck
– web design, SEO or pay per click
– social media support
– video marketing
Why not see how a professionally qualified marketing agency can help!                                                                                                                                      About Marketing
The savviest marketing your Preston or Leyland business could wish for!